Tax Professionals
800-TAX REFUND has been assisting Tax Professionals and their clients since the pioneer days of bisynchronous modems and Bulletin Board Systems, and remains dedicated to leveraging technology to make the filing experience convenient, reliable, and affordable for all users.
e-file Services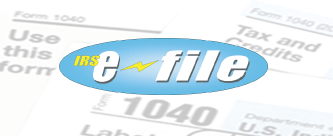 800-TAX REFUND accepts already-prepared individual income tax returns for e-file from practitioners and their clients. Tax returns must be signed and have all the required attachments (W2s, 1099s if tax withheld, etc) as if the return were being mailed to IRS and/or the State. In addition, an e-file Authorization Form

Precautionary Advice: We do not recommend you complete this form online while it is being displayed over an unsecured internet connection.
First save or download the form to your PC before entering your personal information. , signed by the taxpayer, must accompany the return.

800-TAX REFUND receives tax returns via mail, personal delivery, fax, and secured internet upload/download - we discourage the transfer of unencrypted tax documents via email.

Click on the link below to view or download our literature for Practitioner e-file options, and see how we can e-file your clients tax returns this tax season.


Extras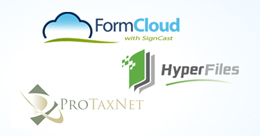 800-TAX REFUND receives tax returns from individuals and practitioners throughout the country, so we understand the importance of making our services available to those in different time zones while keeping our costs competitive. While most of the returns are received via fax (in 1998 800-TAX REFUND pioneered fax filing under a unique privilege granted by IRS), in 2013 we began receiving returns via the internet through our HyperFiles Secure Server.

FormCloud takes accessibility even further by enabling individuals to sign, add attachments, encrypt, and securely upload, all in the same browser session.

Click on the link below to view or download our literature for Practitioner Extras, and see how our newest technologies can make e-file more convenient and accessible for you and your clients this tax season.